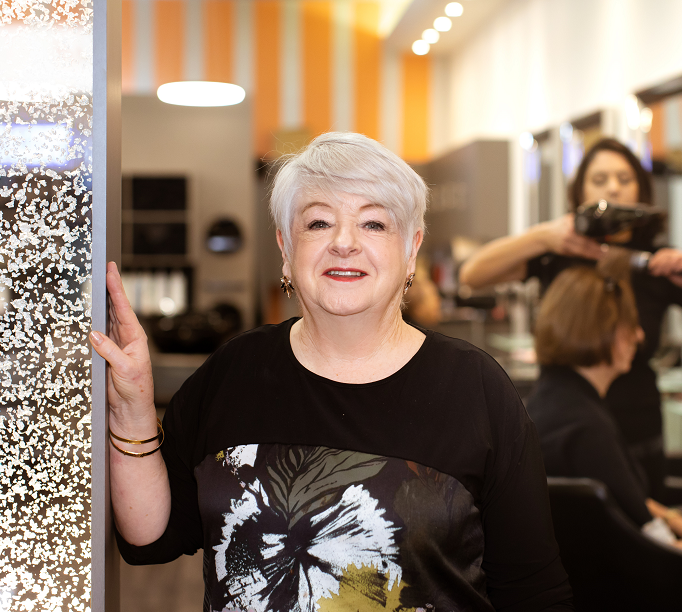 Marie
Tell us a bit about your shop or service: We're a professional group of hairdressers that can cut, colour and style hair of all ages.

What's in season or really popular right now with shoppers? It's spring so we are concentrating on colour which is our forte.

How long have you been working here? 34 years can you believe!?

Are you a big or small crew - how many of you working there? Only seven people in total

What's do you reckon is best part of your job? Meeting and greeting customers.

What are your interests in life? Any hobbies, interests or mad obsessions? I'm a big traveller and love to go to international destinations once or twice a year.

What do you think makes Gordon Centre a great community and/or good place to shop? It's got great parking and is so conveniently located next to the train line, plus we have very loyal shoppers who've been with us.

What's your favourite movie or genre? Thrillers or travel movies.