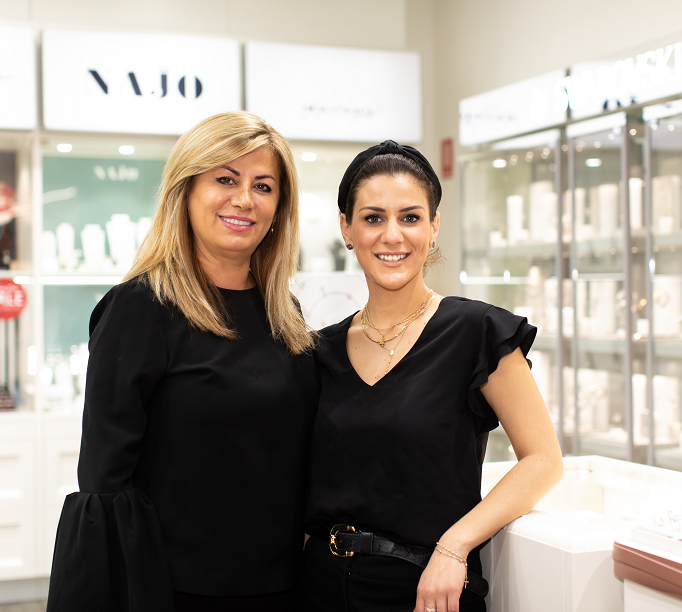 Sylvia & Caroline
Tell us a bit about your shop or service: We retail the world's leading brands such as Pandora and Swarovski as well as showcasing local suppliers with a huge focus on repairing and remaking customer's existing jewellery.

What's in season or really popular right now with shoppers? Rose gold jewellery as well as a huge shift towards traditional styles like heavy neckpieces and bangles.

… and what's your favourite thing instore at the moment? Our beautiful new range of coloured stones from Australian mines.

How long have you been working here? My mum Sylvia (left) opened the store back in 2011 so we're a small family operated business.

Are you a big or small crew - how many of you working there? Small crew with 8 of us at the moment - we're like family!

What's do you reckon is best part of your job? Jewellery is a very emotional item so I love hearing people's stories on their antique/heirloom pieces or why they are purchasing new jewellery.

What are your interests in life? Any hobbies, interests or mad obsessions? Right now I'm really into travelling. I'm all about going to exotic places and 'winging it' by meeting new people.

Do you have local customers you know by name, or like to have a chat with? Yes absolutely and part of the service is getting to know people personally.

What do you think makes Gordon Centre a great community and/or good place to shop? It's a go to centre for products and services. Quick and easy free parking is a great way to allow people to run their daily errands.

Do you have a fave time of year in the centre and if so why? Christmas - it's busy, vivacious and everyone is usually cheerful.

Favourite movie? I love Stepmom with Julia Roberts and Susan Sarandon as well as Grease - I can sing every song word for word!