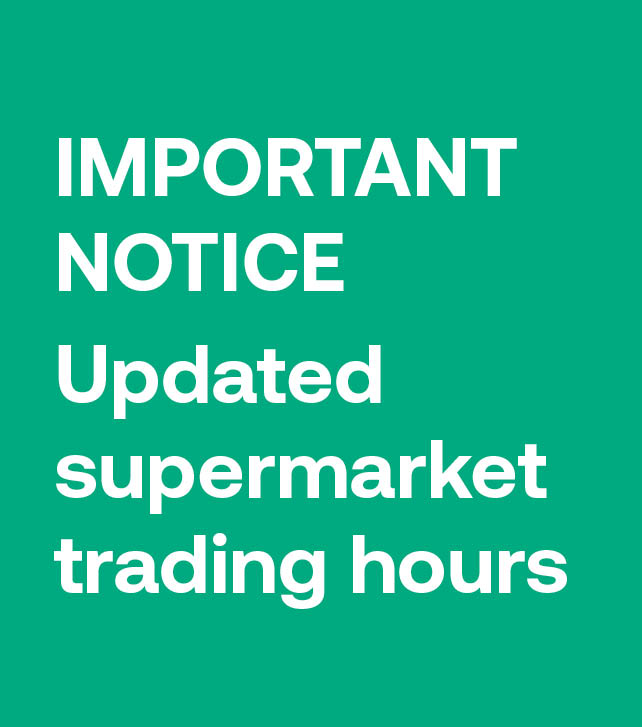 Important Notice
Woolworths will now trade from
7am - 8pm Monday to Sunday.
Woolworths dedicated community hour will continue from 7am to 8am for the following groups:
Elderly and people with disability:
Monday, Wednesday, Friday 7am - 8am.
Emergency services and healthcare workers
Tuesday and Thursday 7am - 8am.

Please understand these hours are subject to change and we will be sure to keep you updated.
Thank you for your understanding.